DIY with Grain Surfboards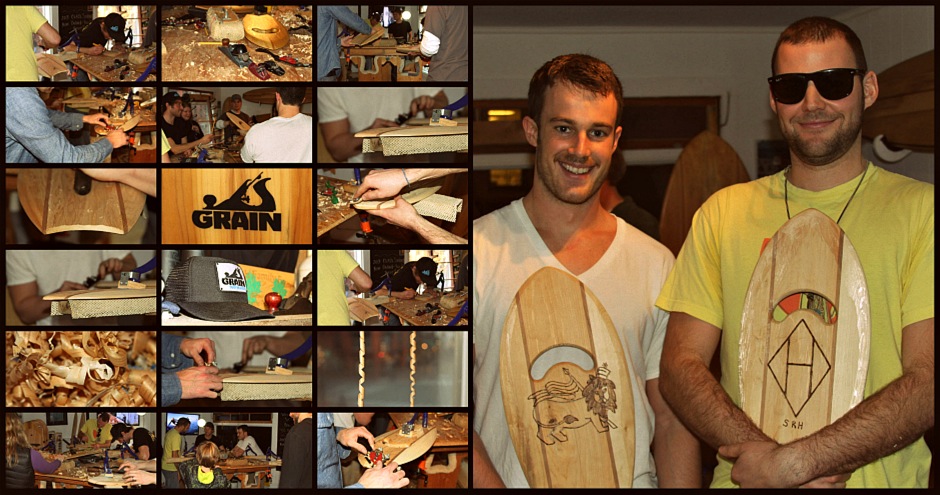 Ceto met up with Nolan Collins and the crew from Grain Surfboards to check out a handplane shaping workshop at their awesome new shop in Portsmouth, New Hampshire. As Nolan explains here, shaping your own handplane is a ton of fun for just about everyone:
"Today we're doing a handplane shaping workshop in our new shop in Portsmouth, New Hampshire. You can come in, grab a handplane blank and a spot at the table, and start shaping. A handplane is a mini surfboard for your hand for bodysurfing. They're super fun and surprisingly effective. We make ours out of wood – Northern White Cedar. It's all leftover pieces that were not used while making our surfboards. We have this new retail space in Portsmouth and we wanted to make it a little more interactive. We still do our classes back at the farm in York, Maine but we thought it would be cool to bring a workshop to our shop in town, and make it a lot more accessible. We've also done a community board building workshop here for a surfboard that's going to be raffled off for Sandy Relief. It only takes an hour or two to make a handplane. You don't have to sign up. Just walk in, grab one, and start going. The handplane workshops are for anyone, even people who don't surf. Everyone can bodysurf."
For more information about Grain Surfboards and their workshops
www.grainsurfboards.com
www.grainsurfboards.com/classes/course-schedules
www.facebook.com/grainsurfboards
Or to visit the store
The Wood Shop
74 Congress Street
Portsmouth, NH 03801
Share the Ceto Stoke ~ click on the social buttons below to share this post with your peeps.