Photographer Andrew Quinn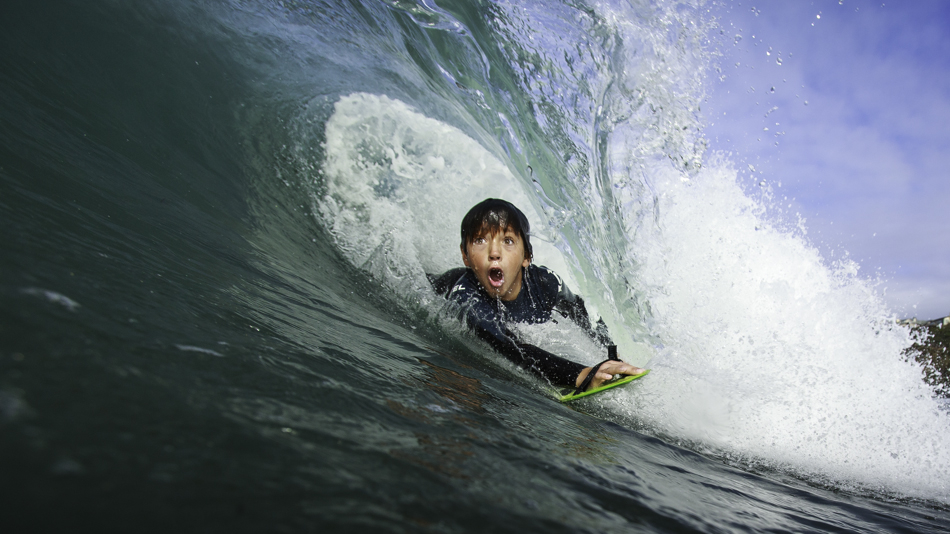 Andrew Quinn is a talented filmmaker, photographer and surfer from Manhattan Beach, California. Ceto asked Andrew to share his thoughts about this awesome shot captured at a recent "Paipo Stokefest" in San Diego. Pure stoke!
"My approach to photography is rooted in my background as a documentary cinematographer. I strive to capture unsolicited, vérité glimpses of fleeting moments which I was lucky enough to witness. This shot is the epitome of that ethos. This photo was taken during one of several meet-ups that have been held between LA and San Diego over the last year. Organized thru social media, people arrive en masse with their homemade, purchased, and/or custom crafted handplanes, paipos, surfboards, surfmats, stolen cafeteria trays, inflatable pool toys, and things I don't even know the names for. After attending a "Paipo Stokefest" in La Jolla, CA and not being able to describe to others just how awesome these flash aqua-mobs are, I decided to forego catching rides on the next few occasions and instead brought my camera to capture the stoke. Endless smiling, hooting, hollering, giggling, laughing – it's just ridiculously pure excitement. When I took this picture, I knew that I had just captured something amazing. If you strip away the machismo, ego, timidness, stress, or whatever from all of us grown ups, we'd all look and feel just like this. Unaware of the camera, not thinking about school, or work, or girls, or boys, or debt, or fortune – not even thinking about the wave he's on or the tube he's in – just completely engrossed in a moment, a feeling. It was as if the combined stoke and excitement of the dozens of kindred souls in the water was squeezed into this 1/1,600th of a second all at once."
For more amazing photos from Andrew
aqsurf.tumblr.com
instagram.com/aqsurf
Share the Ceto Stoke ~ click on the social buttons below to share this post with your peeps.