Mark Tipple's Underwater Project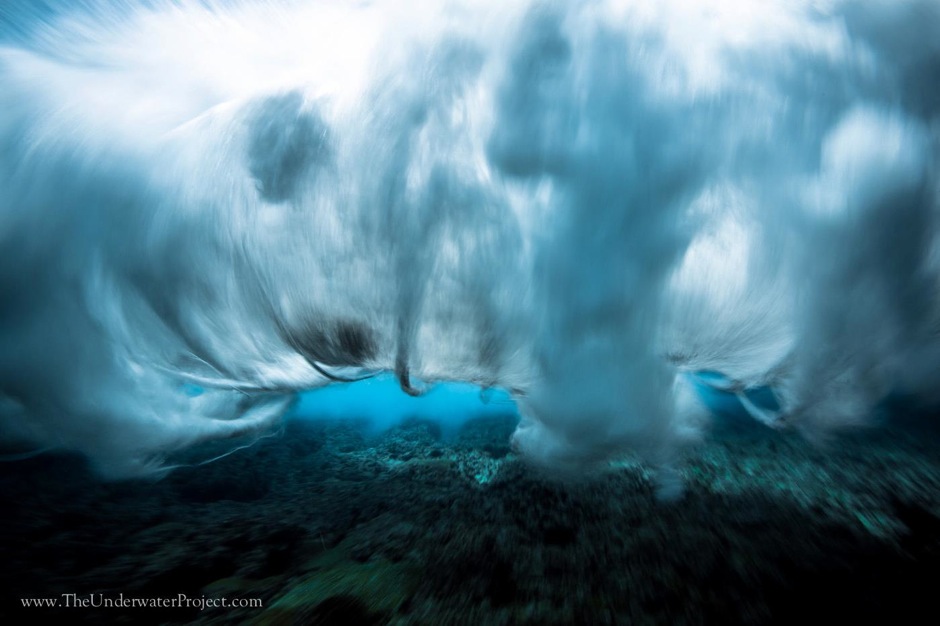 Mark Tipple is a surfer/photographer from Sydney, Australia and creator of The Underwater Project. Mark's stunning underwater series began with a split second decision while caught inside by a big wave: "as I dove underwater, I suddenly thought I'd see what the kids next to me were going through – I turned the camera on them." Here Mark shares a few harrowing moments with buddy Mike while shooting his most recent installment of The Underwater Project on a razor sharp reef in the Cook Islands:
"I'm done bro, I'm done."
With those few words, Mike rose to his feet in ankle deep water and began the 10 minute walk towards shore. Even from behind the waves, I could see a stream of blood run down his arm, and t-shirt turn red across his shoulders.
This was in the first hour of a 10 day shoot. We both knew the reefs on the island were shallow; we'd been there before and surfed the waves, but shooting The Underwater Project dictates no boards and definitely no wetsuits – meaning the danger of losing skin was increased tenfold. With a wary eye watching for rogue waves, I watched as Mike left the water. He stumbled on a few urchin spines adding insult to injury; and I wondered if there was something else that I could shoot underwater. After a few technical adjustments (read: complete confusion with new gear I wasn't experienced with), the Mare Vida series found me.
To see the full Mare Vida series
www.theunderwaterproject.com/mare-vida