Photographer Adam Fraser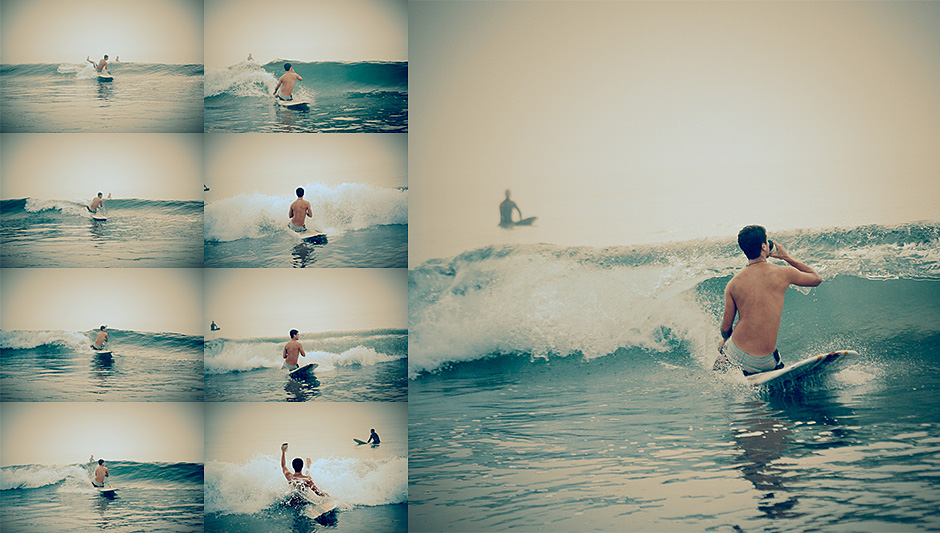 Adam Fraser is a talented photographer and surfer from Salisbury, Massachusetts. Ceto asked Adam to share his memory of the caffeinated antics captured in his brilliant series of photos from one hazy-lazy summer dawn patrol session:
"I snapped this shot during a groggy morning session at The Wall. It was knee high and glassy and I think we were all feeling as mellow as the weather and the waves. Mike had a cup of coffee from KB's that he understandably didn't want to leave unfinished, so he carried it down and nonchalantly paddled out with the thing on his board. The fog was creating this beautiful atmosphere around us. It was so thick that it dampened the sound and made everyone look like ghosts at a distance.
For me, these are the best sessions, when I can lazily slide into each wave without all the adrenaline and anticipation reserved for bigger days. The waves keep coming yet it's enough to just sit out there and enjoy the setting. Of course, a photographer can never really "just" enjoy a perfect day when the lighting is right. So, I naturally paddled in and grabbed my camera. No sooner did I get back to the shoreline and start wading into the water than I see Mike coming down the line towards me on this wave. He's sitting on his board backwards, clearly figuring things out as he goes. I fired off 11 frames and was lucky enough to have the coffee cup visible in 2 of them." By Adam Fraser.
Share the Ceto Stoke ~ click on the social buttons below to share this post with your peeps.
For more awesome photos from Adam Fraser
www.afaceinacloud.com
twitter: @afaceinacloud
facebook: www.facebook.com/afacinacloud